자료실
Quantumgate announces intelligent vehicle speed warning system at the 2022 World Smart City Expo... "Real-time monitoring of road conditions" - Abing News
최고관리자
작성일 2022-09-19 17:18 조회 192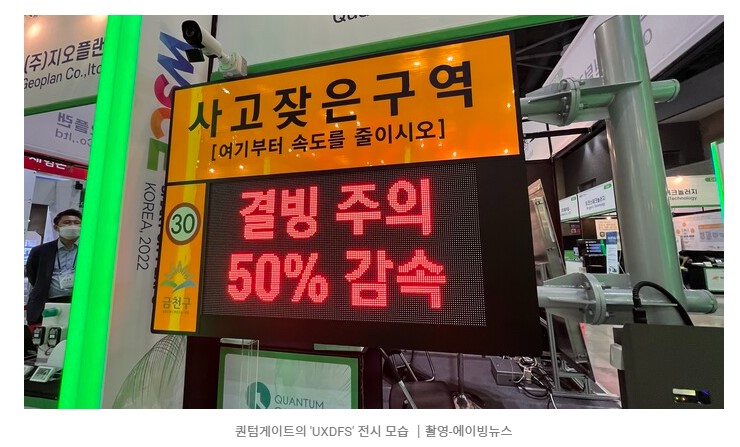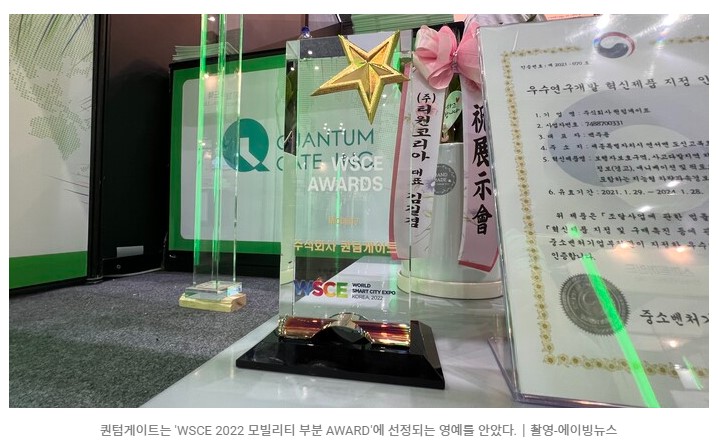 Quantum Gate Co., Ltd. introduced the intelligent vehicle speed warning system "UXDFS" at the 2022 World Smart City Expo held at KINTEX Exhibition Hall 1 in Goyang for three days from August 31st (Wed) to September 2nd (Fri.

Developed based on IOT technology, this product is a traffic accident forecast system in pedestrian protection zones or accident-prone areas, and features historical accident information (TAAS), road conditions (freezing, wetting), and vehicle speed information.

In particular, based on the oneM2M-based Mobius platform of the Korea Electronics Technology Institute, it can be linked to various smart devices and can monitor and manage road conditions in real time by linking with the Ministry of Land, Infrastructure and Transport's smart city integration platform.

It was also selected as the 'WSCE 2022 Mobility part AWARD' through this exhibition. 
---